OLD SHARON CHURCH CEMETARY PICTURES
Pictures taken with an AGFA 1280 Digital Camera at 700x1000.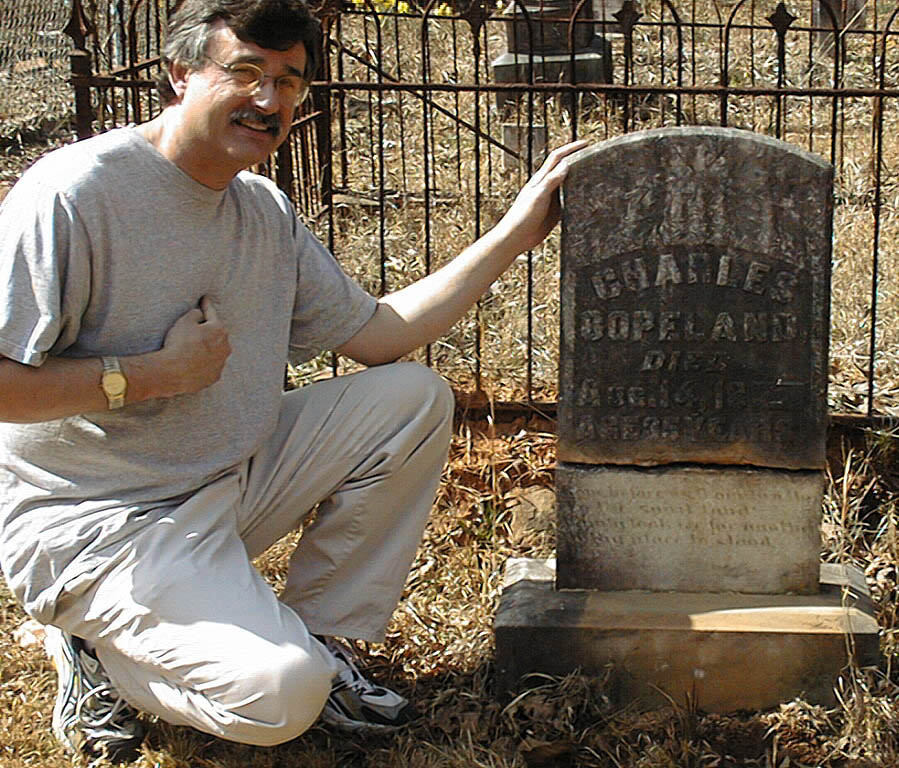 That's my name!

Old Sharon Church burned down sometime after 1948. Dad saw it standing when he was 17. Not a trace of it there now. Originally built in 1824. A new church was built up the road in 1914.

There are over half a dozen Copelands in this cemetary. I recognized three generations of our relatives. My great grand parents, Charles Copeland and Ida Ammons. My great-great grand parents on Ida's side, Andrew Jackson Ammons and Elizebeth Jane Bryan. My great-great-great grand parents, William Copeland and Nancy Bryans. William and Nancy had twelve children, one of them Elihu, my great-great grandfather. I have yet to find Elihu's grave site. However, The deed of sale of Elihu's Farm near Lawrenceville is here. The way property lines were described in 1872 is quite interesting!